Special Event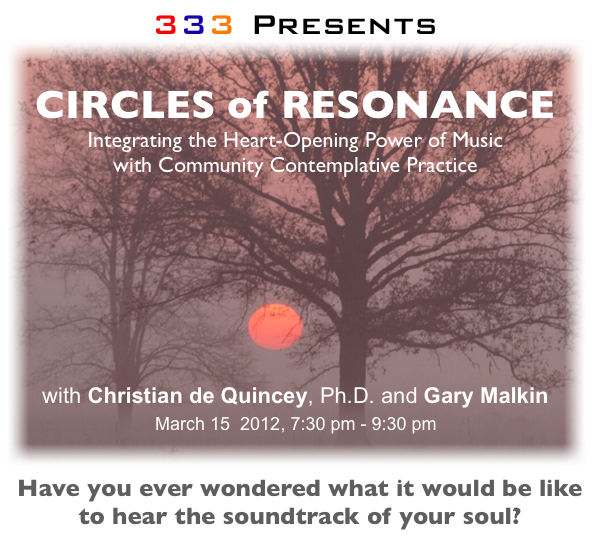 When we speak from the depths of our own authentic stillness, magic happens. And when our wisdom is accompanied by heartfelt music, the combined effect can be miraculous.
You are invited to a very special gathering—a new kind of contemplative experience that offers sanctuary from the stresses and complexities of our busy lives.
Based in part on Bohmian Dialogue* (a form of deep collective inquiry), Circles of Resonance provides a safe and powerful context for "dropping into" a spacious stillness together, providing a nourishing way to connect with our authentic selves—in communion with the circle's collective consciousness.
Here's what you can expect: Contemplative piano improvisations by Emmy award-winning composer Gary Malkin that evoke sacred space—heart-opening music that creates an emotional resonance and deepens awareness. We will use the power of silence and introspective music to connect us to our hearts while feeling and expressing the depths of who we are—all within the container of a safe communal, confidential experience.
Circles of Resonance invites you to express your wisdom through deep listening and deep sharing—allowing the sacred to express itself from the very core of your being.
We will also have an opportunity to sing and chant together as a group, for healing that reconnects us with our souls.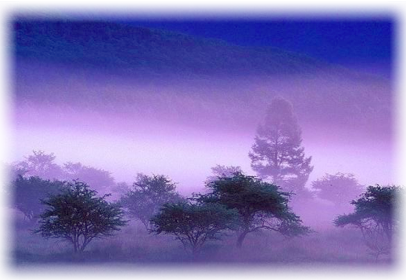 CIRCLES of RESONANCE
.
WHERE:  At the home of the 333 Community near Dominican University in San Rafael:
                  333 Locust Avenue, San Rafael, CA. 94904
WHEN:     Thursday, March 15, 2012
                  Arrive at 7:00 pm; the Circle will start at 7:30 pm sharp.
                  Tea and cookies will be served.
WHY:  The fragmentation and speed of our daily lives are reaching levels we've never experienced before. Finding ways to use contemplative music within a community meditative context not only supports greater engagement with our emotional selves, it also provides rejuvenation and inner peace within a setting that cultivates warmth, connection, and meaning for all.
WHO:  Hosted by author, philosopher, and consciousness teacher Dr. Christian de Quincey, and Emmy award-winning composer/producer and pianist Gary Malkin, founder and CEO of Wisdom of the World.com.
COST: $25.00 RSVP — Book Tickets
SPACE WILL BE LIMITED and this event will sell out. Be sure to reserve a space as soon as possible
Bohmian Dialogue
is a form of contemplative communication that connects people to what is deeply real in their lives. Everyone in the circle is invited to "listen for meaning" rather than engage in conversations to exchange information.

Christian de Quincey says: "One of the most important aspects of this dialogue is to recognize the difference between 'speaking to fill silence'  and 'speaking from silence.' It works by learning to feel your thinking rather than merely thinking your thoughts."
In this experience, we have an opportunity to "return to the Source," providing a safe, sacred space for participants to engage directly with what is happening within them in the moment—enabling those present to feel whole and in relationship with people, the planet, and the spiritual dimensions of our being.
Circles of Resonance adds sacred music to deepen the emotional resonance of this potent form of collective meditation and sharing, supporting us to explore more deeply into our individual and collective embodied consciousness.