Standard & Advanced Courses
Flexible Options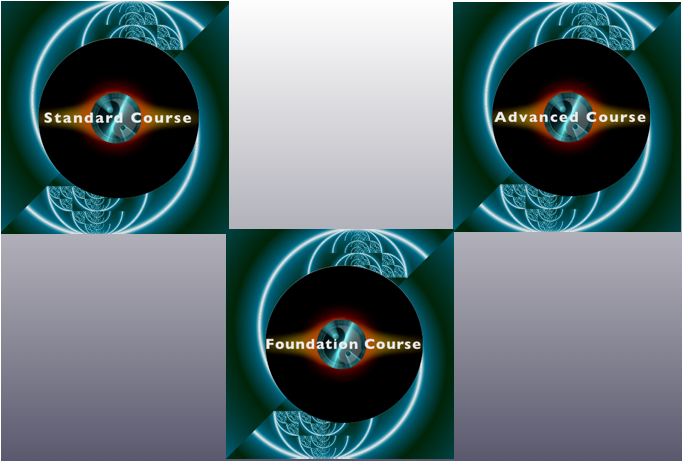 You tailor your own course in Consciousness Studies or Conscious Transformation by choosing from a selection of optional learning modules to build a course that best suits your personal interests and goals. The modules are grouped into main categories—Philosophy, Science, Shamanism, Spirituality—and you may mix and match modules from different categories.
You begin by deciding whether your main goal is to understand consciousness more deeply, in which case you might opt for a program in Consciousness Studies. Or, if you are more interested in deepening your experience of consciousness, you might choose a program in Conscious Transformation. Many students prefer a combination of both, and tailor their program accordingly.
Next, you decide whether you want to pursue a Standard or Advanced program. "Standard" and "Advanced" refer to the level of study and to the amount of time you are willing to commit to your study. For example, let's say you want a basic foundation in "Consciousness Studies" with a more leisurely time commitment, then you would choose a Standard Personal program. However, if you wanted to explore your chosen topic in more depth and with enhanced personal guidance,an Advanced Personal course might be more suitable. It would build on the quality of learning covered in one of our Standard programs.
The "Standard Personal Mentorship in Consciousness Studies" program is designed to give participants a solid grounding in understanding consciousness from a variety of perspectives—how it relates to the body, to society, and to nature.
The "Advanced Personal Mentorship in Conscious Transformation" goes deeper, building on conceptual understanding and emphasizing the importance of direct felt experience. In addition, advanced mentorship coaches clients in ways to improve authentic self-expression through spoken and written word.