Special Event

An Ecology of Wonder.
Two visionary philosophers come together to share their passion for the animate Earth we all inhabit—this huge, encompassing body woven of soil and leaf and breath, of antler and river and thunderstorm. A magic and majestic place that holds us all together in an embrace of mystery, gravity, and light.
Join us for a conversation about wildness, the human animal, shadowed beauty and the shifting weather. Let's tap into the earthly imagination, and a new shape of the sacred now struggling to be born. As we wake up to the plight of the planet, wounded by the excesses of our species, one thing is clear: Now, more than ever, we need to come together to inspire each other with wisdom learned from listening to the deep intelligence of the natural world.
We'll rekindle the forgotten intimacy between language and the land—blending poetry, heart, and spirited intelligence to explore the difficult wonder of our creaturely life in the depths of a breathing planet.

A rare opportunity to meet the award-winning authors of
Becoming Animal and The Spell of the Sensuous (Abram)

Radical Nature and Deep Spirit (de Quincey)

…
About the Authors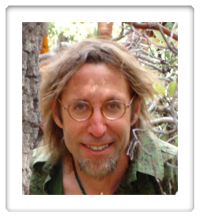 David Abram, Ph.D.,
cultural ecologist and geo-philosopher, is the award-winning author of the recent book
Becoming Animal: An Earthly Cosmology and
The Spell of the Sensuous: Perception and Language in a More-than-Human World.
Described as "revolutionary" by the Los Angeles Times, as "daring" and "truly original" by Science,
David's work has helped catalyze the emergence of several new disciplines,
including the burgeoning field of ecopsychology.
Named by both the Utne Reader and Resurgence as one of a hundred visionaries
transforming contemporary culture,
David is co-founder of the Alliance for Wild Ethics (AWE).
He lives with his family in the foothills of the southern Rockies.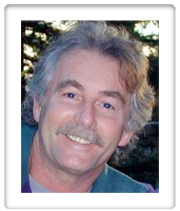 Christian de Quincey, Ph.D.,
is an international speaker and author on consciousness and the mind-body connection.
He is Professor of Philosophy and Consciousness Studies at John F. Kennedy University
and founder of The Wisdom Academy.
Christian is author of the award-winning book Radical Nature: The Soul of Matter and
Radical Knowing: Understanding Consciousness through Relationship.
His latest books include Consciousness from Zombies to Angels
and Deep Spirit: Cracking the Noetic Code.
He lives in Half Moon Bay, California.
…
Suggested donation: $25 to $50 (or whatever you can afford).
333 Locust Ave, San Rafael.
RSVP: reba@deepspirit.com